Vogel State Park
This magnificent 280 acre park is one of Georgia's favorite state parks and is located less than 10 minutes away from Alpine Cabins. Its 22-acre Lake Trahlyta offers a swimming beach and is regularly stocked with trout for fishing. You can also enjoy the lake in one of the paddleboats available for rent. Vogel offers four very different hiking opportunities. Two easy hikes include the one-mile Trahlyta Lake Trail and the 0.6-mile Byron Reece Nature Trail. For a more challenging hike, try the 4-mile Bear Hair Trail or the strenuous 12.5 or 13.5-mile Coosa Backcountry Trail that will take you on a 2,000 ft. elevation gain.
Vogel State Park
7485 Vogel State Park Road
Blairsville, GA 30512
706-745-2628
www.gastateparks.org/vogel
Meeks Park
490 Meeks Park Road
Blairsville, GA 30512
706-439-6074
www.unioncountyga.gov/parks-recreation/meeks-park/
Hiking Trails in North Georgia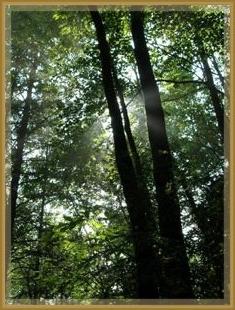 Alpine Cabins is located just minutes away from the world-renowned Appalachian Trail and many access points to it. Within a few miles of Alpine cabins is Neel's Gap, the closest direct route to the 4,461 ft. summit of Blood Mountain, where the famous Appalachian Trail ascends 1,500 heart-pounding vertical feet. Other trails on Blood Mountain include Freeman Trail, Slaughter Gap Trail, Duncan Ridge Trail, and Reece Spur Trail. Another favorite hiking trail nearby is Big Cedar Mountain reached by following the Appalachian Trail north from Woody Gap. There are several hiking trails on Brasstown Bald including the 5.5-mile Arkaquah Trail, the 7-mile Wagon Trail, and the Jack's Knob Trail. The views from the top of Brasstown Bald are spectacular.
These are just the "tip of the iceberg" in terms of hiking trails nearby. An information book in each cabin describes many more nearby hiking trails, and our North Georgia Cabin Rental location is the perfect place to start and end your hiking adventures.
BlueRidgeHighlander.com
Hiking Trails in North Georgia/Union County
www.theblueridgehighlander.com/hiking_trails/index.php
Trails of the Chattahoochee-Oconee National Forest
1881 Highway 515
Blairsville, GA
706-745-6928
www.fs.usda.gov/Internet/FSE_DOCUMENTS/stelprdb5133706.pdf
Brasstown Bald
Highway 180
Blairsville, GA
706-896-2556
ngeorgia.com/ang/Brasstown_Bald
Waterfalls in North Georgia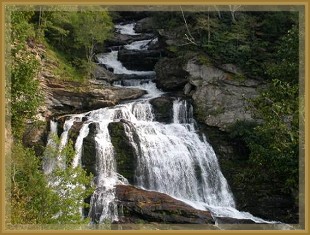 The Cherokee named this area of North Georgia "the land of a thousand waterfalls" and with good reason. There are magnificent waterfalls everywhere and many are located just minutes away from Alpine Cabins in the North Georgia Mountains. Breathtaking cascades lace this part of Georgia, from tiny, delicate trickles to thundering torrents. Some of these falls require hikes ranging from a few feet to several miles, while many require only a short walk or even simply pulling off onto a highway shoulder. The easily accessible, gorgeous, nearby Helton Creek Falls, Dukes Creek Falls, and DeSoto Falls are just minutes away from Alpine Cabins. Within an easy drive are many, many more falls including Amicalola Falls, one of the highest waterfalls in the eastern United States. We keep current a book in each cabin that devotes an entire section to information about, pictures of, and directions to these amazing displays of Mother Nature.
Fishing in the Blue Ridge Mountains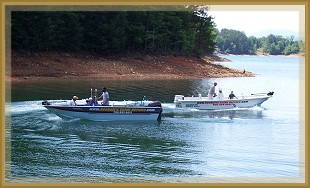 Union County and the surrounding area of North Georgia is a paradise for fishermen. Alpine Cabins in Union County is located close to some of the most pristine trout streams and mountain lakes for all kinds of fishing, including bass, stripers, catfish, and three types of trout (brown, brook, and rainbow). Lake Winfield Scott and Cooper Creek feature great spots to enjoy fishing in North Georgia for spotted bass, largemouth bass, crappie, bluegill, and yellow perch. Lake Nottely in Blairsville is a 4,180-acre TVA lake with over 100 miles of shoreline and layered mountain views. It is uncrowded even in the peak months and offers excellent fishing. Lake Chatuge in nearby Hiawassee is a 7,050-acre TVA reservoir loaded with spotted bass and smallmouth bass. Lake Blue Ridge, long a favorite of sport fisherman, features over 3,200 gorgeous acres of angling action. Relatively undeveloped and surrounded by forest service land, this lake features several dozen man-made fish-feeding covers scattered about the lake.
Golfing in the Mountains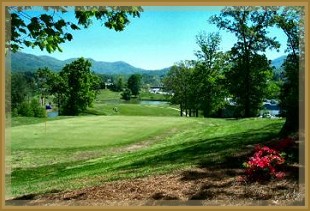 One of the most popular North Georgia outdoor activities is golfing at one of the many local golf courses that boast spectacular mountain views and are open to the public. Brasstown Valley Resort is just minutes away and offers breathtaking scenery and challenging play. This golf course has been ranked by both Golf Digest and Leading Golf Courses of America as one of the top courses to play in Georgia. Butternut Creek Golf Course right here in Blairsville features 6,536 yards of dramatic fairways and beautiful mountain scenery. It offers a challenging and demanding 18 hole, par 73 course, and is very accommodating for weekend tee-times. The newest course in Blairsville is the semi-private Old Union Golf Course featuring a 7,500-yard championship length course which boasts 250 acres of natural meadows, creeks, woods, and breathtaking vistas. The course includes a comprehensive practice range.
Brasstown Valley Resort
6321 US Highway 76
Young Harris, GA
706-379-4613
Butternut Creek Golf Course
20 Union County Recreational Road
Blairsville, GA
706-439-6076
www.butternutcreekgolf.com
Old Union Golf Course
Owen Glen Drive
Blairsville, GA
706-745-4653
olduniongolf.com
Vineyards and Wineries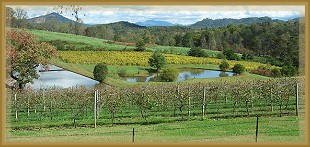 North Georgia is increasingly known for its fabulous wines and wineries. You can "taste" your way through a perfect day of touring and tasting North Georgia's vineyards and wineries. Because of the unique microclimate in the Georgia mountains which brings warm, dry summer days, cool mountain nights, and well-drained mineral soils, the area is perfect for growing grapes that produce complex wines with fresh assertive aromas and concentrated flavors. Crane Creek Vineyards is located within a few minutes of Alpine Cabins and is one of the finest around. Tour the vineyards and winery and taste some delectable wines in the unique 1886 Appalachian farmhouse tasting room. Alpine Cabins offers complimentary wine tasting coupons for Crane Creek Vineyards to our guests – ask us when you book your cabin. There are numerous other wineries located within a short drive from Alpine Cabins, including the relatively new Cottage Vineyard and Winery. Owners Jim and Sandra Penner offer live music on most weekends, so you can listen to great music while enjoying their excellent wine.
Crane Creek Vineyards
916 Crane Creek Road
Young Harris, GA
706-379-1236
Complimentary Wine Tasting coupons available for Alpine Cabins' guests!
www.cranecreekvineyards.com
The Cottage Vineyard and Winery
5050 Highway 129 North
Cleveland, GA 30528
706-865-0053
www.cottagevineyardwinery.com
Habersham Winery
7025 S. MAIN ST.
Helen, GA 30545
706-878-9463
www.habershamwinery.com
North Georgia Festivals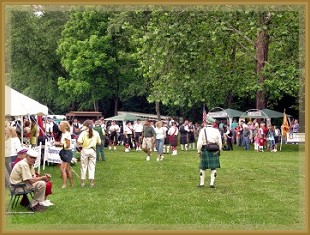 Perhaps the most popular attractions in North Georgia are the North Georgia festivals, and many of them are held right here in Blairsville. The Blairsville Scottish Festival and Highland Games spotlight the heritage of the area each June. Activities include Scottish Clan gatherings, games, dance, food, bagpipes, kilts, and children's activities. The Blairsville Sorghum Festival celebrates the best sorghum syrup in the world over two weekends each October. Enjoy log sawin', "biskit" eatin', arts and crafts, and, of course, syrup. The Butternut Creek Festival in July is free and one of the finest juried arts and crafts shows in the Southeast. Held annually at Meeks Park in Blairsville, you don't want to miss it! Come enjoy the September Heritage Festival that features Appalachian arts, crafts, and music. Crafts on display are for sale and include handmade brooms, pottery, candles, soaps, woodcrafts, honey, and more. The Indian Summer Festival is a fantastic experience held during the first weekend in October in nearby Suches. Included in the fun are square dancing, a 10K Run, a craft show, weaponry demonstration, auction, and much more! Other festivals in the surrounding area include the John C. Campbell Folk School Fall Festival and Craft Auctions, the Georgia Mountain Fair, Wildflower Festival, Rhododendron Festival, Fall Festival, Octoberfest, and Arts in the Park, to name a few.
Blairsville Scottish Festival and Highland Games
385 Blue Ridge Highway
Blairsville, GA
706-745-5789
www.blairsvillescottishfestival.org
Sorghum Festival
Meeks Park
Georgia Highway 515
Blairsville, GA
706-745-4745
blairsvillesorghumfestival.com
Georgia Mountain Fairground Events
Georgia Mountain Fairgrounds
Hiawassee, GA
706-896-4191
www.georgiamountainfairgrounds.com
Gold Rush Days
P.O. Box 774
Dahlonega, GA
706-896-4191
www.dahlonega.org/index.php/festivals/162-gold-rush-days.html
Butternut Creek Festival
Meeks Park
Georgia Highway 515
Blairsville, GA
706-781-1221
www.butternutcreekfestival.com
GA Mountain Moonshine Cruiz-in
Hiawasse,GA
662-587-9572
www.gammoonshinecruizin.com
Mountain Heritage Festival
Blairsville ,GA
706-745-5493
www.unioncountyhistory.org
Georgia Apple Festival
P.O. Box 1225
Ellijay, GA
706-636-4500
www.georgiaapplefestival.org
Scenic Drives in the North Georgia Mountains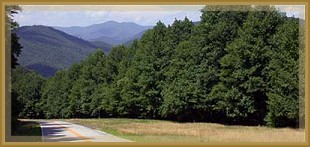 Whether traveling by car, motorcycle, or bicycle, Union County and the surrounding areas of North Georgia boast the most magnificent mountain vistas anywhere. Each season brings a special touch to the mountains and offers riders unsurpassed beauty and tranquility. The Georgia Mountain Parkway can be your gateway to this experience. It starts out as GA 515 and travels to eastern Towns County. In between, the road winds through small mountain towns, including Blairsville, into the spectacular beauty of North Georgia's Blue Ridge Mountains, and the centerpiece of the Blue Ridge Mountains, the Chattahoochee National Forest. After turning off GA 515 in Blairsville, you'll discover Track Rock Gap Rd. as it twists its way past a few homes and small farms. You are now in Alpine Cabins' backyard! The name for Track Rock Gap Rd. comes from this gap in which Native Americans carved animal tracks on these rocks between 1000 and 8000 BC. After leaving Track Rock Gap, you'll be greeted by rolling hills, sweeping curves, and small farms. Brasstown Bald looks down on you from the east as you thunder through this quiet valley. GA 180 climbs part of Brasstown Bald, and the GA 180 spur will take you through three miles of steep, curvy road to the parking area near the top of Brasstown Bald. At an elevation of 4,784 ft., you can see for hundreds of miles from the observation deck. The 14.1-mile Richard Russell Scenic Highway starts just up the street from Alpine Cabins and crosses the Appalachian Trail with elevations ranging from 2,040 to 3,644 feet. It is used as a direct route from Blairsville to Helen. The nearby windy and scenic Rt. 129/19 takes the mountain traveler through some of the most breathtaking scenery to the town of Dahlonega, an old gold-mining town. The gold leaf that adorns the Georgia State Capital dome was taken to Atlanta by mule train from Dahlonega. The nearby Wolfpen Gap Loop is twelve miles of tight, twisting curves of roads with plenty to see and do. Most any time of the year, magnificent views from the roadside overlooks await the passing rider. Be sure to pack your camera and binoculars! A little further away from Alpine Cabins is Deals Gap with its 318 twists in the 11-mile section of road that pierces into Tennessee. This piece of civil engineering is also known simply as "The Dragon." It's one giant, spectacular coaster. Cruising along river edges, around lakes, through gorges and small mountain towns, this route offers the best of the road for everyone. There are hundreds of other beautiful roads and travel opportunities to appreciate Mother Nature and the blissful surroundings of the North Georgia Mountains. You will not be disappointed with whatever road you choose to take!
BlueRidgeHighlander.com
Scenic Drives in the North Georgia Mountains/Union County
www.theblueridgehighlander.com/scenic_drives/north_georgia/union-county-scenic-driving-tour/index.html
Blairsville-Union County Chamber of Commerce
385 Blue Ridge Highway
Blairsville, GA
877-745-5789
www.blairsvillechamber.com
And More …
Boating and Swimming
Keeping cool in the summer is easy and fun here! Whether you choose to rent a boat or pontoon on beautiful Lake Nottely in Blairsville or on Lake Chatuge in nearby Hiawassee, go tubing on the Nottely River or in nearby Helen, or just enjoy a swim at one of the many beautiful lakes within minutes of Alpine Cabins, you are sure to have a great time!
Young Harris Watersports
1525 Mining Gap Road
Young Harris, GA 30582
706-745-3638
www.yhwatersports.com
Nottely Marina
86 Doucette Circle
Blairsville, GA 30512
706-745-3638
www.nottelymarinainc.com
Vogel State Park
7485 Vogel State Park Road
Blairsville, GA 30512
706-745-2628
www.gastateparks.org/vogel
Mountain View Marina
200 Dean Aldrich Dr.
Murphy, NC 28906
828-644-5451
www.mountainviewmarina.com
Whitewater Rafting
Experience the thrills and excitement of a guided whitewater rafting trip down the Ocoee River in Southeastern Tennessee, the Chattooga River in Georgia/South Carolina, the Nantahala River in Western North Carolina, or the Pigeon River in Tennessee/North Carolina. These rivers are located about 1 1/4 to 1 1/2 hours from Alpine Cabins, and there are a number of experienced outfitters who offer several action-packed adventure packages.
Wildwater Adventures Centers
4596 Hwy 64 WDucktown, TN 37326
1-877-247-5536
www.ocoeeriverbasinadventurecenter.com
Southeastern Expeditions
7350 Highway 76 East
Clayton, GA 30525
800-868-7238
www.southeasternexpeditions.com
Ocoee Adventure Center
4651 Hwy 64
Copperhill, TN 37317
1-888-723-8622
www.ocoeeadventurecenter.com
Ocoee Rafting Center
1548 Windy Ridge Road
Ducktown, TN 37326
800-251-4800
www.ocoeerafting.com
Young Harris Water Sports
Receive a $10 gas voucher as a guest of Alpine Cabins!
1525 Mining Gap Road
Young Harris, GA 30582
706-896-0834
www.yhwatersports.com
Horseback Riding
Experience the fun of horseback riding in the Blue Ridge Mountains.
A Step Above Stables
3839 South Mauney Road
Blairsville, GA 30512
706-745-9051
www.astepabovestables.com
Blanche Manner
177 Deal Hollow
Copperhill, TN, 37317
706-455-7433
www.blanchemanor.com
Trackrock Stables
202 Trackrock Camp Road
Blairsville, GA, 30512
706-745-5252
Trains
Take a ride on the Blue Ridge Scenic Railway and enjoy a discount as guests of Alpine Cabins. The scenery is breathtaking as the train winds through the mountains alongside the beautiful Toccoa River.
Blue Ridge Scenic Railway
241 Depot Street
Blue Ridge, GA 30513
877-413-8724
www.brscenic.com
Theater
The Blue Ridge Community Theater, Inc. is a volunteer run, nonprofit organization dedicated to quality theater. The purpose of the Blue Ridge Community Theater is to provide an environment which fosters and inspires growth and creativity in people of all ages and cultures through a broad theater arts program.
Blue Ridge Community Theater
2591 E First St
Blue Ridge, GA 30513-4520
(706) 632-9223
www.blueridgecommunitytheater.com